A disorder called gynecomastia is characterised by swollen masculine breasts. This could be brought on by genetics, illness, hormonal changes, or drug usage. Male breast growth can be embarrassing and have a detrimental impact on a man's social life and self-esteem. Dr. Manwani conducts gynecomastia surgery to remove this extra tissue and restore a more masculine chest appearance.
YOUR GYNECOMASTIA SURGERY
OPTIONS
Depending on the requirements of each patient, a variety of procedures can be used to reduce gynecomastia. Liposuction is frequently the recommended surgical method if the patient has predominantly fat-based extra breast tissue and little to no skin drooping.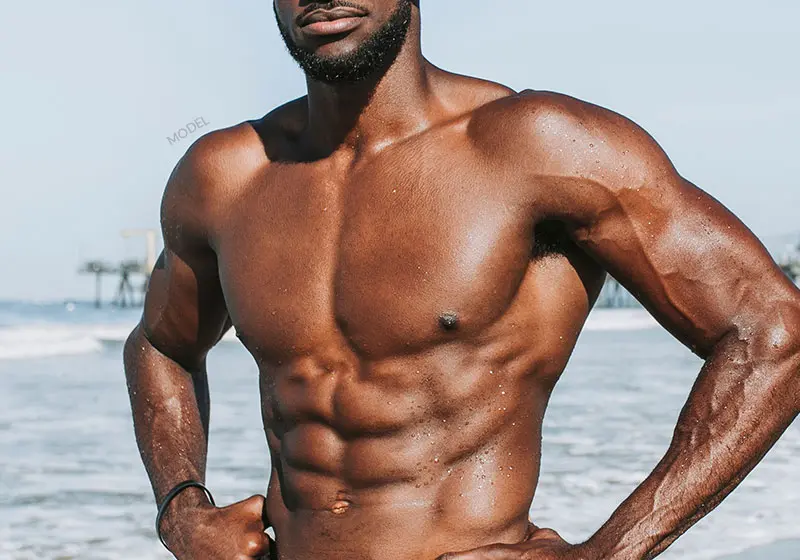 Excess fat cells are removed with liposuction. Small incisions are made, and the fat is suctioned out using a tiny, hollow tube. This method produces barely perceptible scarring and is best for patients with healthy skin elasticity.
Through an incision created along the areola's edge, tissue excision eliminates extra glandular tissue. Additionally, extra skin might be eliminated to create a flatter and more attractive contour. The scars produced by this method match the natural boundary of the areola.
A compression garment will be put around the chest and taped. For the first 3 to 5 days, drains will be positioned under the arms to drain extra fluid and lessen swelling. To reduce swelling and discomfort, a doctor may prescribe pain medication. Supplements, vitamins, and anti-bruising drugs are part of our recovery protocol.
After 4 to 7 days, patients can typically resume their jobs. Patients should refrain from exercise and physical exertion during this time, though. The chest area's swelling will start to go down.
After two weeks, many patients can resume light activity and notice a noticeable change in the contour of their chest. Patients might be able to resume their regular activities if Dr. Manwani gives the all-clear.
In 1 to 3 months, any skin laxity will start to retract, and contouring and definition will get better. For about a year, tissue retraction, definition, and contouring will get better.
I'd like to share with you some of the happiest times I've experienced in the past two months. I had a childhood injury to my nose, and it was left with only minor damage, so I wasn't confident in the way I looked from the inside. However, I met Dr. Manoj Manwani, the best cosmetic surgeon, who gave me better results than I had anticipated. I thank him for giving me my smile back. Gratitude once more Thanking once Again
Dr Manoj Manwani is an excellent rhinoplasty doctor. I had a rhinoplasty done with him and the results were amazing. He was very knowledgeable and took his time to explain the procedure to me in detail before it was carried out. After the surgery, he stayed in touch with me to make sure I was healing properly and even gave me some tips on how to take care of my nose afterwards. I am extremely happy with the end results - my nose looks perfect!
I had a rhinoplasty with Dr Manoj Manwani and I am so glad that I chose him. He was knowledgeable, professional, and genuinely cared about my well-being. His staff was also very friendly and made sure every step of the way went smoothly. The results were better than expected; my nose looks great now and I couldn't be happier.
I had the pleasure of working with Dr. Manwani at Cosmetic Surgery Mumbai and I can confidently say that he is the best cosmetic surgeon in Mumbai. His results are truly impressive and he takes his time to ensure that every patient is treated with care and respect. He listens carefully to what you have to say, takes good notes, and provides thoughtful advice. It's clear why so many people choose him as their go-to doctor!
After researching for months, I finally decided to go with Dr Manoj Manwani for my rhinoplasty and it was the best decision ever! He was extremely helpful in the entire process, taking time to explain every step and answering all of my questions. He made me feel comfortable and at ease throughout the whole procedure. And most importantly, I am very happy with the results! Dr Manoj Manwani is an excellent doctor who I would highly recommend to anyone considering plastic surgery.
I recently had a procedure done at Cosmetic Surgery Mumbai and it was a great experience. Dr Manwani was incredible - he listened to my needs and provided me with the best care. His bedside manner was excellent, and he made sure I felt comfortable throughout the entire process. I'm extremely happy with the results of my surgery, thanks to Dr Manwani's expertise!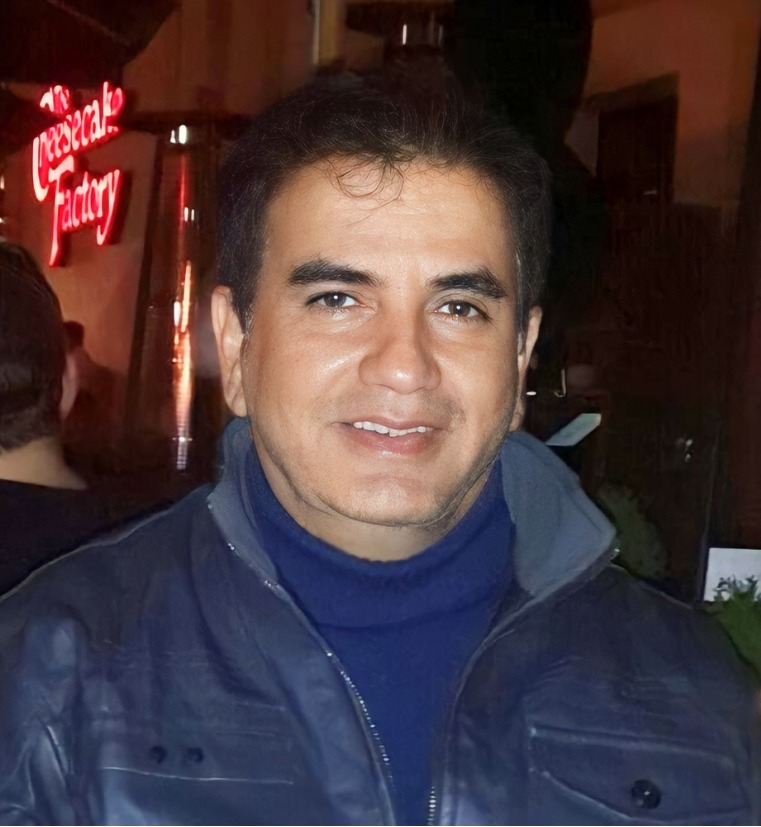 Board-certified plastic surgeon Dr. Manwani has over twenty years of expertise conducting plastic surgery. He has a good sense of aesthetics and the surgical expertise to produce top-notch outcomes. Patients receive good outcomes from their gynecomastia surgery with Dr. Manwani, and they typically leave feeling more confident than before. Your appearance can be improved, and Dr. Manwani and his staff can assist you in regaining your confidence. Dr. Manwani and his qualified staff place the utmost importance on the safety, satisfaction, and comfort of their patients.
FREQUENTLY ASKED
QUESTIONS
If you have any questions or would like to book an appointment with Dr Manwani, please contact us.
If you have any questions or would like to book an appointment with Dr Manwani, please contact us.