BRAZILIAN BUTT LIFT
IN MUMBAI
The Brazilian Butt Lift (BBL) is a surgical technique that enhances the fullness and contour of the buttocks by using your own fat from liposuction. This fat transfer surgery has the dual advantages of improving the size and form of your posterior and sculpting more slender body outlines. The butt is augmented by removing stubborn fat that is challenging to lose through diet and exercise. Furthermore, the Brazilian Butt Lift is a fantastic substitute for butt implants.
WHAT WILL MY BRAZILIAN
BUTT LIFT PROCEDURE ENTAIL?
The two treatments that make up a Brazilian butt lift are combined. Fat is first removed by liposuction so that it can be injected into the buttocks.
The hip, upper and lower abdominal, bra roll area, and love handles area are typically used as sources of fat. For the patient's preferred area, the fat is then injected into the buttock or hip region.
To get a waistline that is smaller and complements the younger, curvier buttocks, fat is frequently removed from the sides and belly. The Brazilian butt lift attempts to remove excess skin and fill in sunken-in areas.
Additionally, an hourglass shape and more sculpted buttocks may arise from this. Since each and every one of his patients is unique and he has performed thousands of butt lifts, Dr. Manwani takes care to sculpt and contour each patient's butts to their satisfaction. 
Using liposuction, undesirable fat is delicately removed from a specific area of the body.
The "donor" fat cells that are extracted are cleaned and purified.
To get the best volume and shape, the pure fat cells are surgically injected into the buttocks in specific locations at various depths.
Patients should prepare to spend two to three weeks resting after a BBL treatment or buttock augmentation before returning to the majority of their regular activities.
Patients must avoid sitting and resting on their backs for two to three weeks since doing so can kill the transplanted fat cells and impair the results. Patients who are healing need to use extra caution and keep up strong recovery habits. It takes time for the transplanted fat cells to establish a blood supply.
To lessen swelling and promote a quicker recovery, compression clothing must be worn for at least two to three weeks. In seven to ten days, any surgical drains or non-dissolvable sutures will be taken out.
For the initial few days of your rehabilitation, it is advised that a family member or friend stay with you because your movements will be restricted and heavy lifting is not advised.
For the first 3–4 weeks, it is strongly advised that patients obtain enough of rest, drink plenty of water to stay hydrated, and avoid sitting directly on their buttocks. To avoid disturbing the fat cells, we also advise sleeping on your side or stomach.
Both the body shaping effects of the liposuction and the increased volume of the buttocks augmentation will have instant apparent results. But for up to six months, swelling will alter the patient's new proportions.
As the body accepts the fat grafts and eliminates any extra fat and fluid, results will keep improving. Typically, final benefits become apparent after three to four months.
I'd like to share with you some of the happiest times I've experienced in the past two months. I had a childhood injury to my nose, and it was left with only minor damage, so I wasn't confident in the way I looked from the inside. However, I met Dr. Manoj Manwani, the best cosmetic surgeon, who gave me better results than I had anticipated. I thank him for giving me my smile back. Gratitude once more Thanking once Again
Dr Manoj Manwani is an excellent rhinoplasty doctor. I had a rhinoplasty done with him and the results were amazing. He was very knowledgeable and took his time to explain the procedure to me in detail before it was carried out. After the surgery, he stayed in touch with me to make sure I was healing properly and even gave me some tips on how to take care of my nose afterwards. I am extremely happy with the end results - my nose looks perfect!
I had a rhinoplasty with Dr Manoj Manwani and I am so glad that I chose him. He was knowledgeable, professional, and genuinely cared about my well-being. His staff was also very friendly and made sure every step of the way went smoothly. The results were better than expected; my nose looks great now and I couldn't be happier.
I had the pleasure of working with Dr. Manwani at Cosmetic Surgery Mumbai and I can confidently say that he is the best cosmetic surgeon in Mumbai. His results are truly impressive and he takes his time to ensure that every patient is treated with care and respect. He listens carefully to what you have to say, takes good notes, and provides thoughtful advice. It's clear why so many people choose him as their go-to doctor!
After researching for months, I finally decided to go with Dr Manoj Manwani for my rhinoplasty and it was the best decision ever! He was extremely helpful in the entire process, taking time to explain every step and answering all of my questions. He made me feel comfortable and at ease throughout the whole procedure. And most importantly, I am very happy with the results! Dr Manoj Manwani is an excellent doctor who I would highly recommend to anyone considering plastic surgery.
I recently had a procedure done at Cosmetic Surgery Mumbai and it was a great experience. Dr Manwani was incredible - he listened to my needs and provided me with the best care. His bedside manner was excellent, and he made sure I felt comfortable throughout the entire process. I'm extremely happy with the results of my surgery, thanks to Dr Manwani's expertise!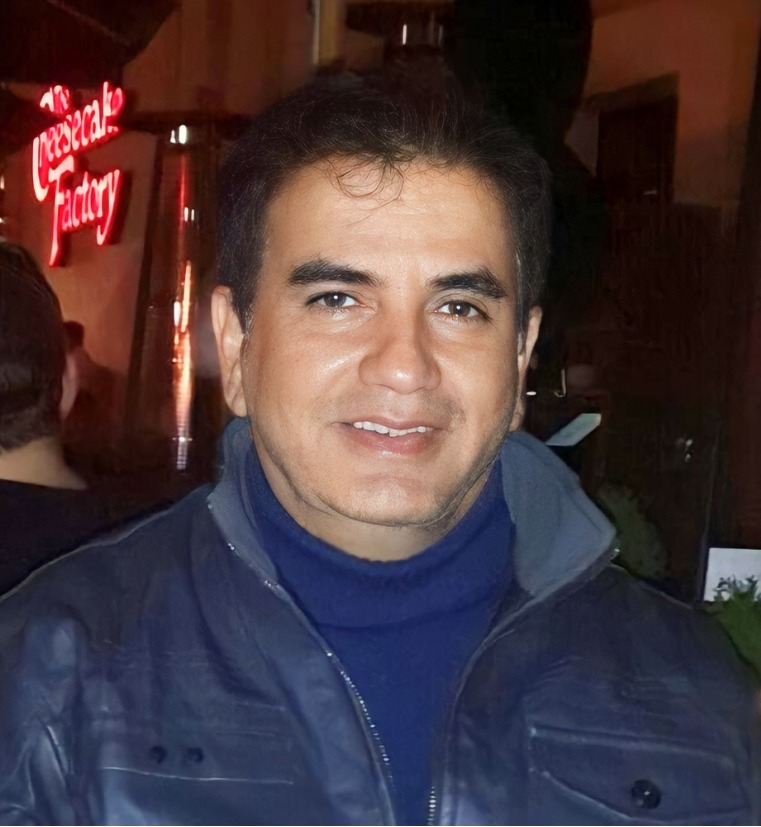 Dr. Manwani, also referred to as "The Curve Creator," is a board-certified plastic surgeon who specialises in the Brazilian Butt Lift. He has a good sense of aesthetics and the medical expertise to provide stunning outcomes. Dr. Manwani and his knowledgeable staff are committed to the security, happiness, and comfort of patients.
FREQUENTLY ASKED
QUESTIONS
If you have any questions or would like to book an appointment with Dr Manwani, please contact us.
If you have any questions or would like to book an appointment with Dr Manwani, please contact us.