BREAST AUGMENTATION
IN MUMBAI
The size and form of many women's breasts cause them to feel unsatisfied. Being unable to properly fit into clothing due to naturally small or deflated breasts can be damaging to a woman's self-esteem. Dr. Manwani has conducted thousands of breast augmentation procedures at Cosmetic Surgery Mumbai to provide women with the voluminous, shapely breasts they want. Dr. Manwani is able to comprehend each patient's unique cosmetic objectives and particular anatomy because he takes the time to enable honest and open communication with each one of them. A specialized, voluptuous, and natural-looking breast profile is the end result of creating a surgical strategy specific to their needs.
YOUR BREAST AUGMENTATION
OPTIONS
In order to create the most effective treatment strategy for you, Dr. Manwani will assess your body type and breasts during your consultation. You will be able to visualise the results of your breast treatment using personalised sizing procedures, imaging, and assessment technologies. This will help you choose an augmentation strategy that will fulfil your expectations. To accomplish your goal, anatomical aspects like your frame size, the width of your chest, and how much natural breast tissue you have are taken into account.
Inframammary (under the breast fold), periareolar (around the nipple), and axillary (in the armpit) are the three possible locations for the implant incision sites. All three possibilities allow for discreet scars that won't detract from your new breasts.Depending on the various aspects of your breast augmentation, Dr. Manwani will talk with you about each alternative and give you a recommendation.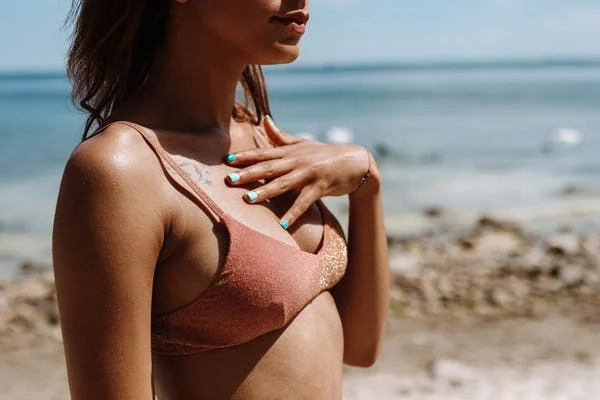 A silicone shell containing silicone gel or saline is what makes up breast implants.
The most realistic-looking and -feeling breast implants are made of silicone. Additionally, they are less prone to cause postoperative issues including capsular tightness and rippling.
Saline implants can be sized during surgery to produce the best results, and they can be inserted through minimal incisions.
Saline and silicone implants are available in a wide range of sizes. Patients could think about medium sized implants for a more natural augmentation. Larger implants may be chosen by those who like breasts that are rounder and more pronounced. For better breast augmentation outcomes, Dr. Manwani offers specialised implant sizing that is catered to each patient's particular physique.
The natural anatomical slope of the breasts is mimicked by teardrop-shaped implants. These implants often result in more modest and balanced proportions.
The most options in terms of sizes and various spherical profile options are available with round implants. Both the upper and lower breast poles' fullness can be increased by these implants.
Breast augmentation via fat transfer is less painful than breast augmentation using breast implants. Common adverse effects include swelling, bruising, and discomfort, which usually go away within the first several weeks. Although compression on the breasts must be avoided until the body adjusts to the fat transfer, compression dressings will be applied around the sites of the liposuction procedure.
Results from both the fat transfer and liposuction will be apparent right away. The ultimate results may not be fully visible for several months while swelling continues to go down since swelling can distort outcomes and proportions. A percentage of the transferred fat will be absorbed by the body, so the breasts may initially appear larger than planned before gradually contracting to the ideal size. Patients might anticipate retaining between 50% and 80% of the extra volume.
I'd like to share with you some of the happiest times I've experienced in the past two months. I had a childhood injury to my nose, and it was left with only minor damage, so I wasn't confident in the way I looked from the inside. However, I met Dr. Manoj Manwani, the best cosmetic surgeon, who gave me better results than I had anticipated. I thank him for giving me my smile back. Gratitude once more Thanking once Again
Dr Manoj Manwani is an excellent rhinoplasty doctor. I had a rhinoplasty done with him and the results were amazing. He was very knowledgeable and took his time to explain the procedure to me in detail before it was carried out. After the surgery, he stayed in touch with me to make sure I was healing properly and even gave me some tips on how to take care of my nose afterwards. I am extremely happy with the end results - my nose looks perfect!
I had a rhinoplasty with Dr Manoj Manwani and I am so glad that I chose him. He was knowledgeable, professional, and genuinely cared about my well-being. His staff was also very friendly and made sure every step of the way went smoothly. The results were better than expected; my nose looks great now and I couldn't be happier.
I had the pleasure of working with Dr. Manwani at Cosmetic Surgery Mumbai and I can confidently say that he is the best cosmetic surgeon in Mumbai. His results are truly impressive and he takes his time to ensure that every patient is treated with care and respect. He listens carefully to what you have to say, takes good notes, and provides thoughtful advice. It's clear why so many people choose him as their go-to doctor!
After researching for months, I finally decided to go with Dr Manoj Manwani for my rhinoplasty and it was the best decision ever! He was extremely helpful in the entire process, taking time to explain every step and answering all of my questions. He made me feel comfortable and at ease throughout the whole procedure. And most importantly, I am very happy with the results! Dr Manoj Manwani is an excellent doctor who I would highly recommend to anyone considering plastic surgery.
I recently had a procedure done at Cosmetic Surgery Mumbai and it was a great experience. Dr Manwani was incredible - he listened to my needs and provided me with the best care. His bedside manner was excellent, and he made sure I felt comfortable throughout the entire process. I'm extremely happy with the results of my surgery, thanks to Dr Manwani's expertise!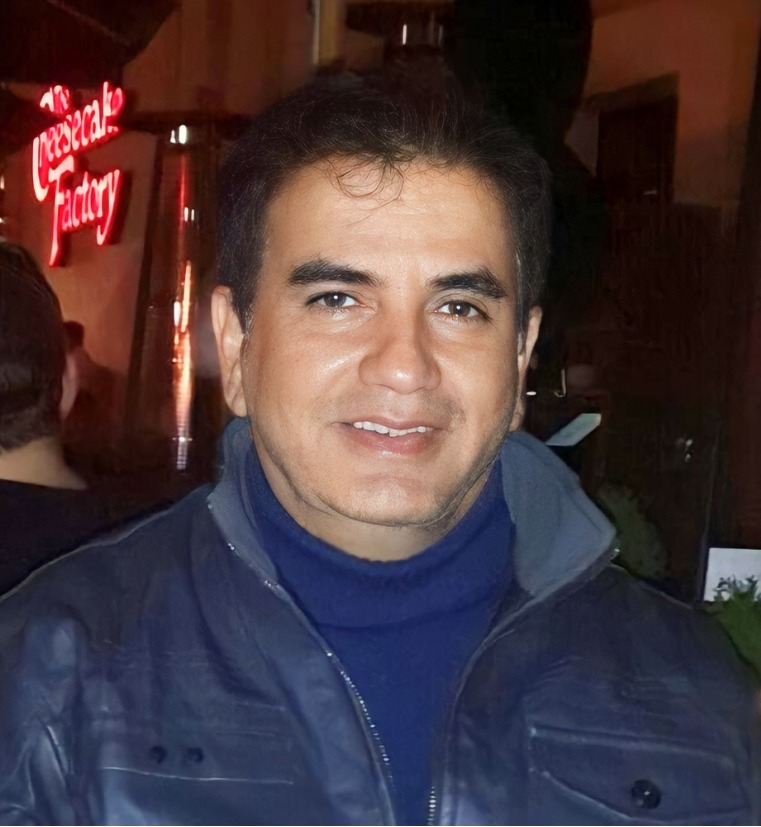 Dr. Manwani offers a unique approach with personalized sizing and has outstanding talent and experience with breast augmentation surgery. In order to satisfy the needs of his patients, he creates a personalized, tailored surgical plan using his extensive knowledge of the female anatomy and the aesthetics of the breasts. Numerous breast augmentation treatments have been carried out by Dr. Manwani, who has also instructed other plastic surgeons in the best surgical methods. He is considered one of the top plastic surgeons in the world by peers, patients, and members of the worldwide media. For first-hand stories of Dr. Manwani's skills, we encourage you to read the patient testimonials.
FREQUENTLY ASKED
QUESTIONS
If you have any questions or would like to book an appointment with Dr Manwani, please contact us.
If you have any questions or would like to book an appointment with Dr Manwani, please contact us.