ARM LIFT SURGERY
IN MUMBAI
With ageing or weight increase, the upper arms frequently develop loose skin and extra fat, causing unsightly "bat wings" that droop from the arms. The arms are one part of the body that can seem tough to tone with diet and exercise. Even if you are in good health and quite near to your ideal weight, the upper arms frequently remain flabby.
To restore more slender, toned upper arms, arm lift surgery (brachioplasty) eliminates extra tissue from the elbow to the armpit.
HOW IS ARM LIFT
SURGERY DONE?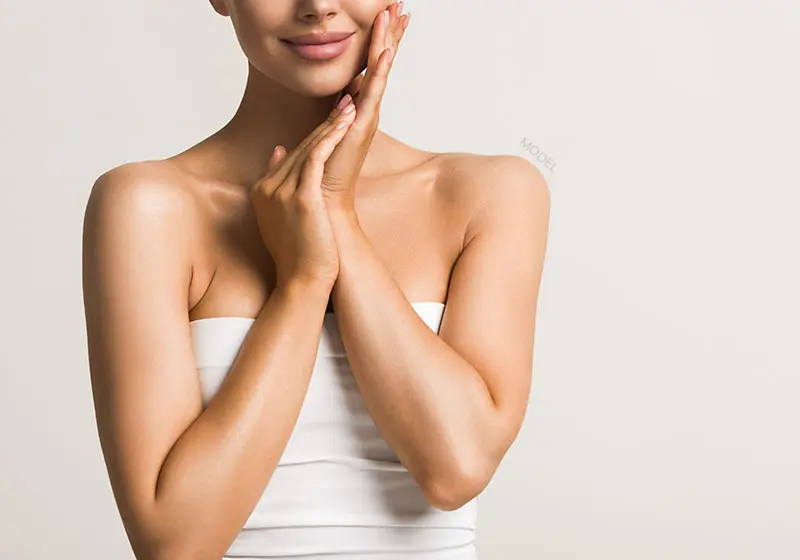 During your consultation, Dr. Manwani will advise on the best type of anaesthesia.
In order to make the surgery painless, general anaesthesia is often given before arm lift surgery.
Various incision patterns can be used to do arm lift surgery. The degree of laxity and the position of the excess tissue will determine where the incision for your arm lift will be made.
If less area needs to be treated, the incision may be shorter but typically extends from the armpit to the elbow. It is possible to make this incision on the inside or back of the arm.
Liposculpture will be carried out on individuals who have considerable amounts of extra fat in their upper arms.
A body shaping treatment called liposculpture eliminates small, localised fat deposits to make muscles appear more defined.
During your appointment, Dr. Manwani will assess if this method is appropriate for you.
The skin will be tightened over the new upper arm contours once the underlying tissues have been altered and made tighter. Skin will be removed in excess.
Patients will need to take one to two weeks off work after brachioplasty surgery. Patients should refrain from heavy lifting and extended arm movements for at least two to four weeks after which they can begin to gradually resume their exercise regimen. It will take a few weeks for the incisions to fully recover.
Results become apparent right away since the upper arm contour will rapidly improve as a result of the tissue removal. As the swelling goes down and the wounds heal, the final results will continue to take shape.
I'd like to share with you some of the happiest times I've experienced in the past two months. I had a childhood injury to my nose, and it was left with only minor damage, so I wasn't confident in the way I looked from the inside. However, I met Dr. Manoj Manwani, the best cosmetic surgeon, who gave me better results than I had anticipated. I thank him for giving me my smile back. Gratitude once more Thanking once Again
Dr Manoj Manwani is an excellent rhinoplasty doctor. I had a rhinoplasty done with him and the results were amazing. He was very knowledgeable and took his time to explain the procedure to me in detail before it was carried out. After the surgery, he stayed in touch with me to make sure I was healing properly and even gave me some tips on how to take care of my nose afterwards. I am extremely happy with the end results - my nose looks perfect!
I had a rhinoplasty with Dr Manoj Manwani and I am so glad that I chose him. He was knowledgeable, professional, and genuinely cared about my well-being. His staff was also very friendly and made sure every step of the way went smoothly. The results were better than expected; my nose looks great now and I couldn't be happier.
I had the pleasure of working with Dr. Manwani at Cosmetic Surgery Mumbai and I can confidently say that he is the best cosmetic surgeon in Mumbai. His results are truly impressive and he takes his time to ensure that every patient is treated with care and respect. He listens carefully to what you have to say, takes good notes, and provides thoughtful advice. It's clear why so many people choose him as their go-to doctor!
After researching for months, I finally decided to go with Dr Manoj Manwani for my rhinoplasty and it was the best decision ever! He was extremely helpful in the entire process, taking time to explain every step and answering all of my questions. He made me feel comfortable and at ease throughout the whole procedure. And most importantly, I am very happy with the results! Dr Manoj Manwani is an excellent doctor who I would highly recommend to anyone considering plastic surgery.
I recently had a procedure done at Cosmetic Surgery Mumbai and it was a great experience. Dr Manwani was incredible - he listened to my needs and provided me with the best care. His bedside manner was excellent, and he made sure I felt comfortable throughout the entire process. I'm extremely happy with the results of my surgery, thanks to Dr Manwani's expertise!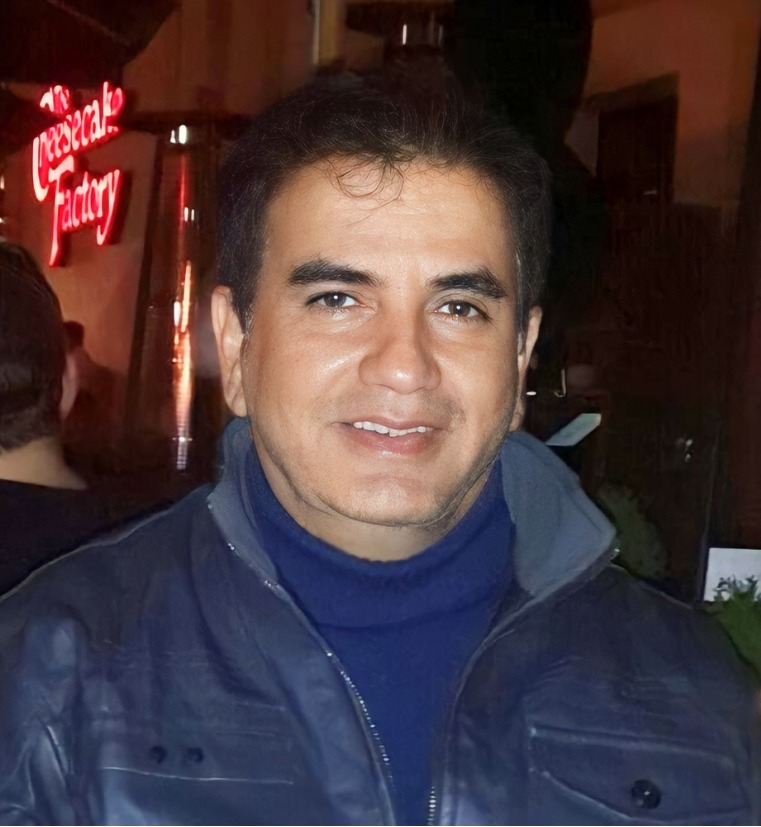 Dr. Manwani is a superb surgeon with extensive knowledge of a variety of body sculpting techniques. He ensures to adopt a distinctive approach to each surgery depending on the needs of the patient thanks to his deep expertise of plastic surgery aesthetics. Dr. Manwani can give you the outcomes you want since he is regarded as one of the top plastic surgeons in the world by his peers, patients, coworkers, and the international media.
FREQUENTLY ASKED
QUESTIONS
If you have any questions or would like to book an appointment with Dr Manwani, please contact us.
If you have any questions or would like to book an appointment with Dr Manwani, please contact us.