In order to balance and proportionately enhance the face, otoplasty, a cosmetic treatment, can pin back excessively big or projecting ears. A lifetime of uneasiness can result from protruding ears, which are typically apparent at an early age. Both adult and paediatric patients can benefit from a more symmetrical appearance and boost in self-confidence by having their ears pinched back and brought closer to the head.
Dr. Manwani feels proud to provide otoplasty to his patients at Cosmetic Surgery Mumbai in order to boost their self-esteem and enable them to fully adore their appearance.
Depending on the patient's preferences and the surgeon's advice, otoplasty can be performed under general anaesthesia or local anaesthesia combined with intravenous sedation. The patient will be thoroughly sedated before incisions are performed behind the ears. All incisions will be discretely placed and concealed between the skin's and ears' organic folds. The surgeon can access the underlying cartilage and tissue after making the proper incisions.
Excess cartilage may be removed during surgery, although most of the time it merely has to be adjusted or repositioned. The incisions will be sutured shut once the ear has been successfully reshaped. After surgery, non-removable sutures may stabilise the ears and stop any further movement. For individuals who are younger and whose ears may be more amenable to reshaping, dissolvable or detachable sutures are occasionally appropriate.
The treatment typically takes two hours or less, requires no hospitalisation, and produces effects that last a lifetime. The day after surgery, patients can go back to their homes.
Bruising, swelling, tenderness, and hurting for one to two weeks are otoplasty side effects. For a few weeks following surgery, the ears may feel stiff or sore. To keep the ears in place while they recover, a compression dressing will be applied to them. The dressing is often taken off after 48 hours, at which point a supporting, floppy headband should be worn at night to guard against ear injury.
Patients will need to take roughly a week off from their typical activities, such as going to work or school. In about two weeks, the most obvious adverse effects, such as bruising and swelling, will go away. After three weeks, you can start doing exercise and other demanding activities again. In order to prevent ear damage, contact sports should be avoided for six to eight weeks. Proper head protection should also be worn.
Results will be visible right away, but they won't be fully visible for four to six weeks after the operation. It will take several months for the swelling to entirely go down, and throughout this period the ears might continue to adjust. Incision scars take 12 to 18 months to fully develop. Scars that have fully developed will be small, white, and barely discernible.
I'd like to share with you some of the happiest times I've experienced in the past two months. I had a childhood injury to my nose, and it was left with only minor damage, so I wasn't confident in the way I looked from the inside. However, I met Dr. Manoj Manwani, the best cosmetic surgeon, who gave me better results than I had anticipated. I thank him for giving me my smile back. Gratitude once more Thanking once Again
Dr Manoj Manwani is an excellent rhinoplasty doctor. I had a rhinoplasty done with him and the results were amazing. He was very knowledgeable and took his time to explain the procedure to me in detail before it was carried out. After the surgery, he stayed in touch with me to make sure I was healing properly and even gave me some tips on how to take care of my nose afterwards. I am extremely happy with the end results - my nose looks perfect!
I had a rhinoplasty with Dr Manoj Manwani and I am so glad that I chose him. He was knowledgeable, professional, and genuinely cared about my well-being. His staff was also very friendly and made sure every step of the way went smoothly. The results were better than expected; my nose looks great now and I couldn't be happier.
I had the pleasure of working with Dr. Manwani at Cosmetic Surgery Mumbai and I can confidently say that he is the best cosmetic surgeon in Mumbai. His results are truly impressive and he takes his time to ensure that every patient is treated with care and respect. He listens carefully to what you have to say, takes good notes, and provides thoughtful advice. It's clear why so many people choose him as their go-to doctor!
After researching for months, I finally decided to go with Dr Manoj Manwani for my rhinoplasty and it was the best decision ever! He was extremely helpful in the entire process, taking time to explain every step and answering all of my questions. He made me feel comfortable and at ease throughout the whole procedure. And most importantly, I am very happy with the results! Dr Manoj Manwani is an excellent doctor who I would highly recommend to anyone considering plastic surgery.
I recently had a procedure done at Cosmetic Surgery Mumbai and it was a great experience. Dr Manwani was incredible - he listened to my needs and provided me with the best care. His bedside manner was excellent, and he made sure I felt comfortable throughout the entire process. I'm extremely happy with the results of my surgery, thanks to Dr Manwani's expertise!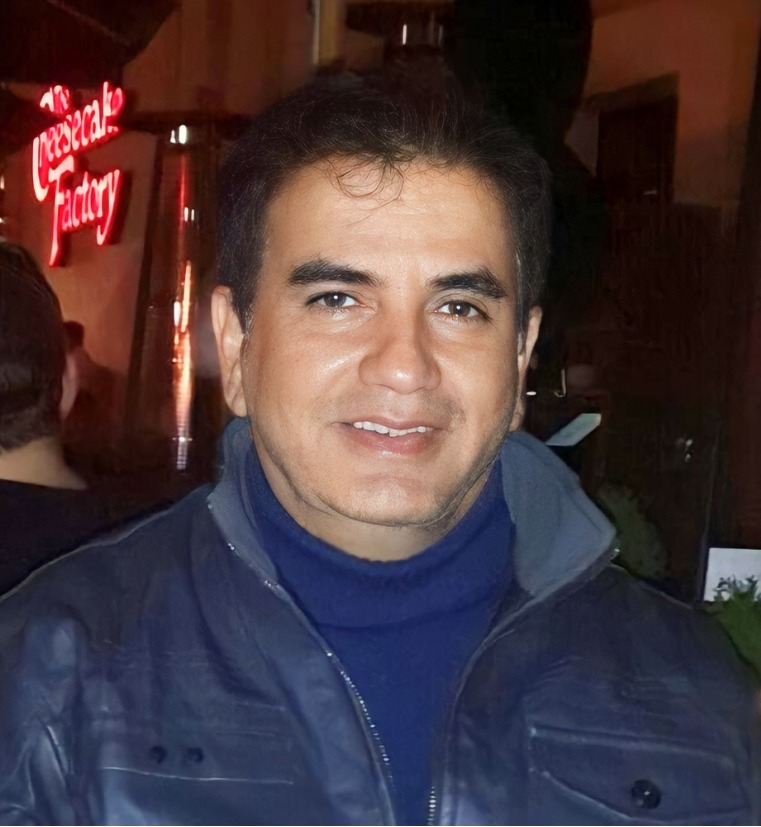 Choosing a surgeon with extensive proficiency in the field and multifaceted training is crucial to having a pleasant and rewarding surgical experience. As a pioneer in the field of plastic surgery, Dr. Manwani treats every otoplasty procedure with artistic rigour and considerate care, ensuring that patients receive the best possible cosmetic outcomes.
FREQUENTLY ASKED
QUESTIONS
If you have any questions or would like to book an appointment with Dr Manwani, please contact us.
If you have any questions or would like to book an appointment with Dr Manwani, please contact us.